See Us. Love Us. Refer Us.
Leave us a Testimonial
Your honest feedback helps others make the right decision, too. Click here to review us on Google!
Refer a Friend
Word-of-mouth referrals of friends and loved ones is the ultimate compliment you can give us.
A friend of yours is a friend of ours. Rest assured we will always treat them with the same care and attention that we treat you. Make sure they mention you by first and last name when scheduling their appointment.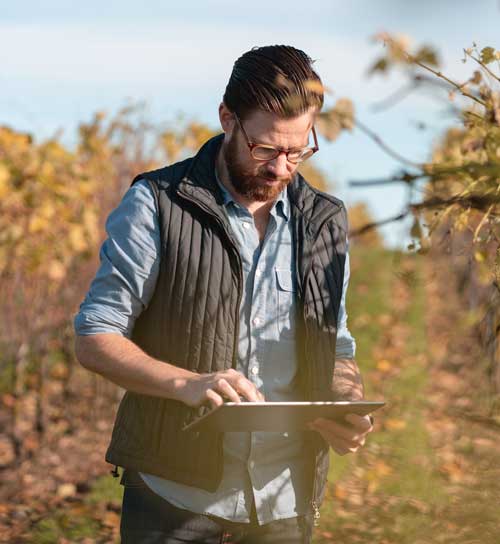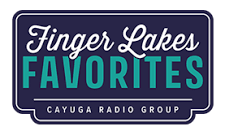 Thank you for voting Clarity  Eye Care your 2021 and 2022 Finger Lakes Favorites: Eye Care and Optical Shop
Voted by the community as the gold and silver award for Cayuga Radio Groups Finger Lakes Favorites in Eye Care and Optical Shop two years in a row.  
What Our Patients Are Saying
Thoroughly impressed with the professionalism of all staff at Clarity. Given the COVID-19 situation, the entirety of the office and exam spaces are spotless, distanced properly, and all staff wearing masks and appropriate protection. All staff were very pleasant and engaging, and I would definitely recommend friends and colleagues to Clarity!
First time patient! I appreciate all of the covid precautions that the office has provided. I felt comfortable during my entire appointment. Dr. Bryant was thorough and answered all of my questions. The office staff and optical assistant answered all my questions as well. Everyone is very well informed and helpful!
Genuine, personal care! Top of the line equipment.
Just stopped by for a quick adjustment on my glasses and was treated pleasantly and respectfully and the office is immaculate.
Always good to see Dr Ted Bryant and the entire team at Clarity Eye Care. There is always a warm welcome where you are treated as a valuable client and not just another number like other locations. Professional eye care from an entire team that values you as an individual and as a long time patient
Much better now that doc Bryant took over. I must commend his staff on their knowledge and willingness to help. I really appreciate the email and text reminders some may say it's over communication but really, everyone needs a few reminders.
A top notch office! I have been using Charity eye care for a few years now. Friendly staff and personable Dr's. Quick but thorough service,explain whats going on in plain language. They give you the options but don't tell you what to do, I like this. I will be using Clarity eye care again.
Excellent service! The staff are all so knowledgeable and helpful. I always feel like a part of the family when I come. I wouldn't trust my eyesight anywhere else.
Dr. Bryant takes care of my eyes as if they were his own. During COVID 19 there were no surprises regarding what to expect during my office visit; this is greatly appreciated as I don't enjoy guess work. The expectations were presented to me before the day of my appointment in a convenient email reminder with a video attached! Thank you Dr. Bryant!
Dawn was able to realign my frames and I am seeing much better now! She is a genius when it comes to realigning frames.
Everyone is so kind and supportive at your facility. Its always a pleasure!
I needed my frames replaced and they were so speedy to take care of my needs
This office is the best service I have ever had for optometry. The receptionist, eye technician, and optometrist are efficient, kind, and informative. I will actually look forward to going to Clarity for my next appointment!
It's hard to believe but I do enjoy my eye appointments with Clarity Eye. Everyone is so professional friendly and helpful. They answer all the questions I have. And the price is always decent also. I do recommend you to my friends and family I have a daughter and a stepson both go there.
Pleasant and Professional
It is the only doctors office I do not get nervous in. It is spacious and clean and the staff are very friendly and helpful. It is a pleasant and professional atmoshpere.
The service was very exceptional especially during this time of strangeness in personal contact. Everyone's spirits were high and the atmosphere was very welcoming.
I was extremely pleased with your service you got me in immediately and we're extremely pleasant and help with my eyes.
Professional and Thorough
I have always found Clarity to be professional and thorough. Now, during a pandemic, their efforts and concern shine even more. I have keraticonus, and they work hard to keep my eyes healthy and fitted well with Zen lenses. Not every ophamologist carries these lenes or understands the condition. Dr. Bryant is a God send.
Friendly, kind, and very helpful staff!
Friendly, kind, and very helpful staff! Dr. Bryant was great. He answered all my questions and explained what each step was testing which I liked!
I was referred to Dr. Bryant by one of my friends who has a very unique eye condition and was very pleased with the service at clarity. I was impressed by their attention to health concerns during this pandemic. The doctor was very thorough and answered all of my questions. I highly recommend this office for your eye needs.
Knowledgeable and Pleasant
Always a great experience. Knowledgeable and pleasant staff.
Professional and courteous staff, technicians and doctors
Professional and courteous staff, technicians and doctors. They take the time to tell you what they are doing as far as the tests and listen to your concerns. Even during this COVID-19 pandemic, they were very thorough about my health and theirs in checking each patient in and the cleanliness of each room that you moved to.